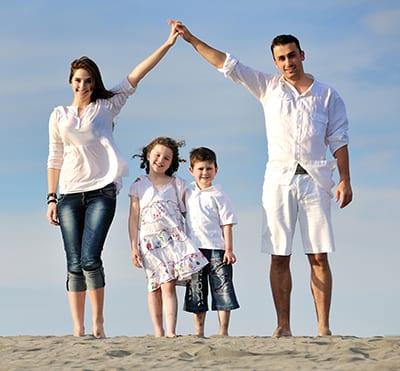 Let us do the dirty work… so you can relax
Cleaning your home can often turn into an unwanted chore. With our busy lives, trying to balance between work, kids, cooking, soccer practice, meetings; you get the picture – keeping your home clean and presentable can seem quite impossible. This is the reason Maid to Please, serving Kernersville, Greensboro and surrounding areas is here! Whether you simply hate doing housework or just don't have the time, Maid to Please is your first and best choice for all your cleaning needs. There's a great big, wonderful world out there waiting to be explored… and we don't mean under your couch cushions! Get out there and enjoy life and let Maid to Please do the dirty work!
Maid to Please has developed a rotational cleaning system that allows us to not only provide deep cleaning services, but an affordable on-going maintenance mindset that keeps your home in showcase condition. No more scrambling because company's coming over… relax! We're Maid to Please!
Eco Friendly
Being green these days has become such a catch phrase but what does that really mean? Maid to Please has been always been environmentally friendly so our team uses environmentally responsible cleaning products​, HEPA vacuums, EPA-registered disinfectants, microfiber dusters and re-useable cloths to help protect the environment as well as you and your home. We take our part in keeping the environment safe and clean seriously, it's not just a catch phrase with us.
What makes Maid to Please different?
That's easy… We actually love what we do! We are as methodical in our cleaning as we are in our hiring practices because we hire based on mindset as well as skill level. We empower our team to take that extra step to perfection with every home cleaning service. You'll never find any pushy salesman trying to sell you a Home cleaning service you don't want; the owner personally handles the initial assessment, making sure that all questions are answered. We've heard the nightmare stories from other home cleaning companies in the Winston-Salem NC, High Point NC, Greensboro NC and the Oak Ridge area and we don't just want to say we're different… we want to show you!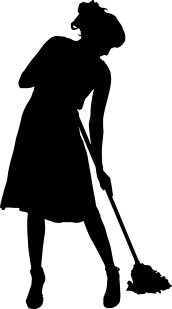 Services
Whether you need Maid to Please home cleaning service once or if you prefer to use our rotational cleaning program, we seek to exceed your expectations with every visit.
Proudly Serving the Following Communities:
Kernersville, Greensboro, Winston-Salem,, High Point, Oak Ridge, Walkertown
Why should you choose Maid to Please Home Cleaning Service for all your house cleaning needs?
We are a locally owned Home Cleaning Company serving the Kernersville, Greensboro and Winston-Salem area for over 25 years, because of this we are:
Large enough to handle all your House Cleaning and organizing needs
Small enough to provide excellent Home cleaning services with "off the chart" customer satisfaction… you'll never become a name on a work order with us!
Old enough to see a consistent track record of satisfied House Cleaning customers, completed jobs and ongoing referral base
Contact us for more information and schedule your free initial consultation.  We will provide fast and courteous assistance in answering any questions you have about our house cleaning services company.  If you prefer, you may also leave us a message and we'll return your call within a 24-hour period.  You can also fill out our quick and easy contact form with a detailed description of what you need, just go to our Contact Form.
Proudly Serving the Following Areas 27284, 27285, 27401, 27402, 27403, 27404, 27405, 27406, 27407, 27408, 27409, 27410, 27411, 27412, 27413, 27415, 27416, 27417, 27419, 27420, 27425, 27427, 27429, 27435, 27438, 27455, 27495, 27497, 27498, 27499, 27101, 27102, 27103, 27104, 27105, 27106, 27107, 27108, 27109, 27110, 27111, 27113, 27114, 27115, 27116, 27117, 27120, 27127, 27130, 27150, 27152, 27155, 27157, 27198, 27199, 27260, 27261, 27262, 27263, 27264, 27265, 27310, 27051