Move in/ Move Out Cleaning Services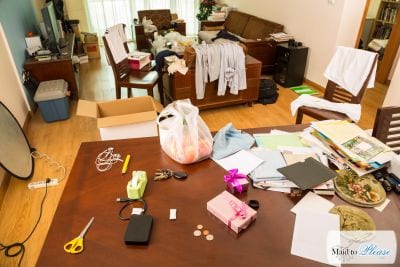 Our move in/move out cleaning service serving Kernersville, Greensboro and surrounding areas is probably one of our more popular services that we offer. Because in many cases a thorough cleaning is required to get a deposit back you can see where this is a valuable service.
Move out service
We take our cue from you when quoting our move out service and the extent of cleaning that might need to be done. Whether general cleaning is acceptable to the landlord or deep cleaning needed; we can certainly handle either request from the garage all the way up through the bathrooms. The comprehensive service that we offer are similar to many of the attributes of our general and deep cleaning services because attention to detail is what sets us apart from our many of our competitors. Many franchise services do not even offer a move out service; however, again we find this to be one of our more popular services.
Attention property managers!

Has a tenant moved out and left you with a mess? Call us today and we can take care of it for you. From moving out the trash that your tenant left behind to centralized and deep cleaning; we can take care of it and prepare the home, apartment or office space for the next tenant. In the process of doing our cleaning services we can also document any damaged areas that might need to be dealt with through your local contractors. Often the difference between how quickly your home, apartment or office is leased is how clean the space is when viewed by potential clients.
Attention to detail
With our exceptional attention to detail we get into the chore of making sure everything is super clean for your presentation. Even the unsightly areas down around the floors in the kitchen and bathroom are areas that we pay close attention to as these are areas that potential clients usually look first. Because this is a service we provide every day we often catch what most in-house cleaning services miss; often more affordably than even the hourly rate that you would pay an in-house employee.
Move in service
Moving into a new place in Kernersville, Greensboro or surrounding areas? Welcome home! Let us be the first to say we're glad you're here. But before you get moved in perhaps the previous tenants left behind some dirt and grime that needs to be dealt with. Call us today for our move in cleaning service; will make sure that we deep clean all the little nooks and crannies that perhaps the previous owner or landlord's general cleaning crew left behind. Make sure you start out your new home pristine and clean! Many customers rave about our move in cleaning service in Kernersville, Greensboro and surrounding areas because it's well worth the affordable price; saving you time and energy so that you can get packed and moved into your new home.