About our Professional Cleaning Service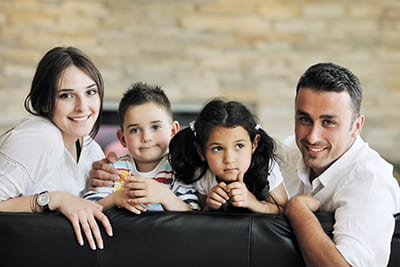 Maid To Please is a cleaning service based in Kernersville, NC that has been in continuous operation since 1993. Our focus is residential cleaning and we take pride in delivering an exceptional cleaning experience. This attitude starts at the top, with founder and owner, Margaret Staton. Supervision is provided to meet Maid To Please high standards.
At Maid To Please, we clean for just about everyone: couples, busy families, singles, retirees and everybody in between. Homeowners from Greensboro to Winston-Salem rave about our cleaning services. When you combine customized cleaning with competitive prices, ease of scheduling and friendly service; it's no wonder that we have plenty of happy customers!
Our Cleaning Philosophy
Our customer focused approach to our home cleaning business is simple: the customer comes first. As an independently owned and operated housecleaning service, we can provide detail oriented attention to each of our customers concerns. Unlike a large franchised home cleaning service where you call into a call center; our customer focused mindset naturally is grounded in the fact that we are local. Using a locally owned and operated home cleaning service means that our community focus is on:
Accountability

Individualized attention

Superior response time

A valued relationship with each customer to understand unique opportunities available within each individualized service we provide.
A method to madness
We utilize a methodical approach to home cleaning, organizing and other services we provide. This methodical system helps ensure that we don't miss anything and can provide you with a thorough cleaning approach. While other franchised cleaning services need to send additional personnel for a deep cleaning service, our methodical approach allows us to use less personnel to achieve the same or better cleaning experiences… the end result is a less expensive, thorough cleaning solution.
Peace of mind
Our detail oriented cleaning service provides you peace of mind by knowing that quality trained professionals are cleaning your home. We pride ourselves on the fact that we utilize a:
Methodical approach to cleaning

Environmentally responsible products and practices

Satisfaction guaranteed

Bonded, licensed and insured

Professionally trained team members empowered to provide extraordinary service

Locally owned and operated
If you are ready to get your home cleaned the way you would like it to be, give us a call. We offer plenty of references from pleased clients that we can share with you, and we would be happy to give you a free customized estimate. Contact us today.
"Proudly Serving The Triad With Home Cleaning"
Call or text Maid To Please at (336-749-6009) for a FREE estimate or email us (info@maidtopleaseinc.com) and we will gladly answer any questions that you may have.  Our careful approach to customer relations guarantees that we can provide the services you need.