Home Organization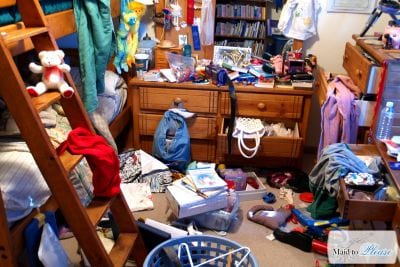 One of the specialty services that Maid to Please is happy to provide is our organization and clutter removal service. Our home organization and clutter removal helps you get your home in order, organized and ready to tackle the stressful odds and ends of the day. Especially after moving into a new home or downsizing in today's fickle economic market; it can be challenging to find ways to be organized and remove clutter. Let Maid to Please help you get the peace and harmony back into your home by not only helping you get organized, but stay organized. You will come to appreciate our non-judgemental approach as we help you get your home back in order.
Consultation
In addition to offering organization services we also can "teach as we go". This service is designed to not only accomplish the task but help educate you on the process used. We start with breaking things down to their lowest common part… ergo – divide and conquer! Then we prioritize by asking simple, direct questions. from there it is just a matter of space utilization and some tricks of the trade. Be sure to ask us about this popular service.
Moving services
Moving out and don't know where to start packing? Allow one of our Maid to Please organization specialists to come in and help you put a game plan together so that you can pack in an organized fashion and unpack in the same manner. Our close – attention to detail – and methodical approach to cleaning carries over into our extraordinary organization and clutter removal skills. In addition to helping you get a move out game plan we can help you with the transition with our move in and move out cleaning services.
Senior relocation
One of the challenges that families sometimes face is when the need arises to move an elderly family member either back home or into a retirement facility. Sometimes their home is filled with trinkets and memories that need to be organized, prioritized and downsized to be able to work in their new setting. Allow Maid to Please's organization specialist to help with the transitioning process and bring a little compassion to what can be an uncomfortable situation. Our gentle approach and detail oriented manner can help to reduce the stress of the relocation.
Blending families
Have you ever seen the Brady Bunch? That show brought to light a challenge that many families today face when a couple gets together, when both have kids and two families move into one home. This is where our organization and clutter removal skills are at their finest. With our methodical approach to organization and clutter removal we can not only help get both families on track for the move but help educate each member in space management.
New baby coming? Need to have the garage cleaned out? Need to organize the junk room into a man cave? Need to get the home office be cluttered and organized? Call us today so that we can chat about the organization services that you need:
Here are some things people want to know about us:
Experienced, efficient & ALWAYS professional
Methodical Organizational skills
100% non-judgemental
Locally owned and operated
All services are strictly CONFIDENTIAL
Not Your Ordinary Cleaning Service
At Maid to Please we actually love what we do! Our methodical approach to organization is what is set us apart from our competition since 1993. Our empowered team is prepared to take the extra step to achieve perfection on each and every service that we provide. You'll never find any pushy salesman trying to sell you additional services; the owner personally handles all the initial assessments making sure that all questions are answered. Call today and see the Maid to Please difference!