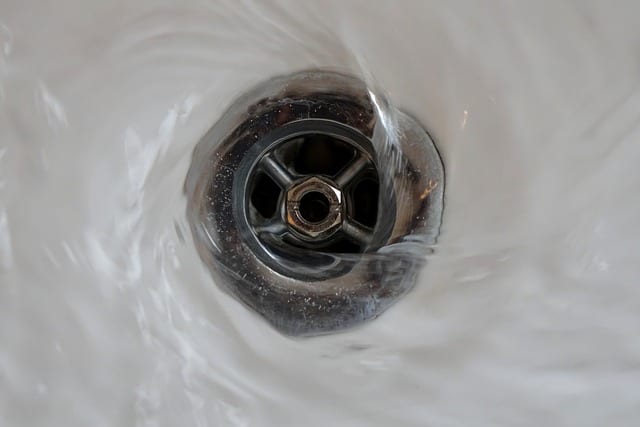 So you have done a thorough cleaning of your Kernersville area home's bathroom sink, but there is still a foul odor that you can't pinpoint. Each component of your Kernersville area bathroom has its own unique challenges when it comes to cleaning and the bathroom sink is no different.
As a professional housecleaning service in the Kernersville NC area we have noted a few things over the years when it comes to thorough and detailed cleaning of your bathroom sink.
This article we will focus primarily in the bathroom sink, looking at two areas that could be causing that foul odor.
The Bathroom Sink Drain
The sink for many Kernersville, NC area homes is a funnel to another world; it seems every gets poured or dumped into the bathroom sink causing it to drain slowly. Now you might be thinking: "Bathroom drain, that's a plumbing issue, not a cleaning issue?"… however, when the flow of water in the drain slows, it builds high levels of bacteria and decay that, will cause a foul odor.
Preventively let's look at some of the things that might cause this water restriction and backup of bacteria:
Bathroom drains are smaller – When compared to the kitchen and utility drains, bathroom plumbing is smaller making them more susceptible to clogging.

Bathroom Drain Overflow – Many ceramic bathroom sinks have an integrated overflow that does not regularly get exposed to water however, it is open to the drain. Because of this when the flow of drain water is decreased, this is one of the first areas that bacteria begins to collect in.

Health and beauty products – Health and beauty products are made traditionally of chemicals that are not easily biodegradable. Conditioners, coloring agents and lotions that are poured or rinsed into your Kernersville area home's bathroom sink may immediately cause a backup; however, when done sparingly in a daily sense, over time they begin to create a buildup on the walls of the bathroom drainpipes that will cause a restriction of water flow. For this type of buildup, traditional methods of extraction are not as effective as chemical agents; which should be used sparingly if not by a professional plumbing service.

Hair and debris – The bathroom sink always seems to be an all-purpose portal for hair, nail clippings, dirt, etc… of which, your Kernersville NC area bathroom drain was never designed to handle. Hair especially can catch on the rough edges where the drain pipes connect as well as the sink stopper mechanism bar grabbing the hair to create an inevitable stoppage. As these begin to deteriorate it becomes a haven for bacteria and foul odors which are not easily resolved. Disinfectant sprays cannot reach the areas that are affected and must be thoroughly flushed with a disinfectant rinse, in addition to any blockages removed from the drain pipe. For this type of blockage, chemical drain cleaning applications do not work as well for clearing the drain; an auger is generally needed to remove the debris to restore the appropriate water flow.
Trust Your Local Home Cleaning and Organization Professionals – Call Maid to Please Today! – (336) 749-6009
Even if chemicals or an auger are used to free any clogs, simply clearing the path of water does not disinfect and clean bacteria. A professional housecleaning service would address this issue in a deep cleaning service utilizing the chemical flush that will disinfect the bathroom drain overflow and top end of the drain however, if the drain needs to be cleared of debris then the services of professional plumber would be recommended.
The Bathroom Sink Knobs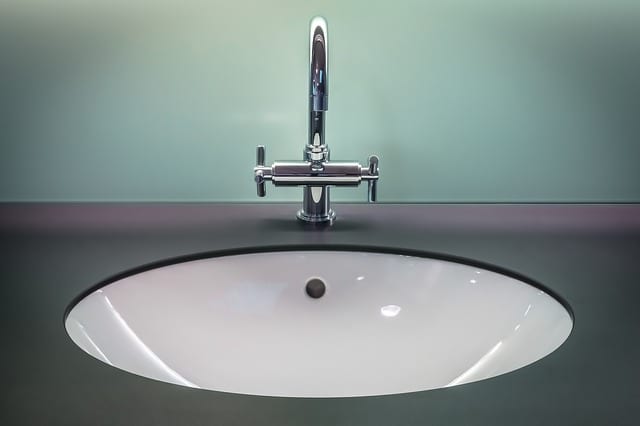 The type and style of the sink faucet used for your Kernersville area home's bathroom sink will determine the type of cleaning that is needed however, under the knobs is an area that is commonly missed.
In your daily routine of using your bathroom sink: chemicals, toothpaste, saliva, etc. will build up underneath the knobs producing a culture of germs and bacteria that might even discolor the components of the faucet.
When thoroughly cleaning your bathroom, we recommend to remove the knobs (if possible) to expose and clean these areas. If you have a one piece faucet then purging the areas where the components pivot with steam or a micro stream blast combined with a disinfectant solution may be the only way to appropriately clean the faucet.
If it's been long enough to cause discoloration than replacement of the faucet may also be necessary.
Your Trusted Local Source
Maid to Please is your local choice for quality home and commercial cleaning services. We are a professional cleaning service with a methodical approach to cleaning and customer satisfaction.
We empower our team to take that extra step to perfection with every home cleaning service. You'll never find any pushy salesman trying to sell you a Home cleaning service you don't want; the owner personally handles the initial assessment, making sure that all questions are answered. We've heard the nightmare stories from other home cleaning companies in the Winston-Salem NC, High Point NC, Greensboro NC and the Oak Ridge areas and we don't just want to say we're different… we want to show you!
Useful Links
Check Out Our Testimonials – Click Here
Get a Quote for Professional Cleaning Services – Click Here