At Maid to Please we always get ask the question: "What cleaning chemicals should I use between visits?" With isles full of cleaning chemicals with lots of promises we usually recommend some time honored, and all natural solutions for keeping your Kernersville area home clean and sanitized. We decided to put a few of our favorites together in this article. Some might surprise you, but most you will find you already have in your cabinets.
Distilled White Vinegar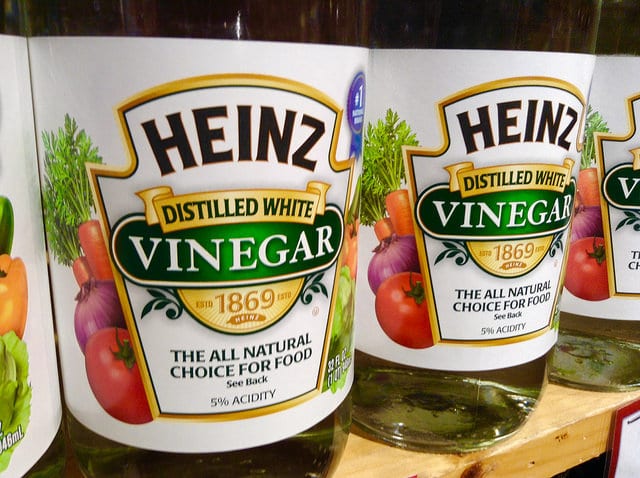 One of nature's finest cleaners is distilled white vinegar. It works great as a cleaner, deodorizer and sanitizer; killing germs and bacteria in your Kernersville area kitchen and bathroom. Diluting with water, depending on the application, distilled white vinegar is perfect for cleaning the:
Garbage disposal
Microwave
Shower heads
Humidifiers
Toilet
Refrigerator
Dishwasher
Washing Machine
and more
You can even mix distilled white vinegar with a little rubbing alcohol and a touch of peppermint oil into a spray bottle. This refreshing mix lightly sprayed on your mattress, couch, pillows and more to help combat dust mites, mildew and pet odors for your Kernersville area home
What Not to Use Distilled White Vinegar On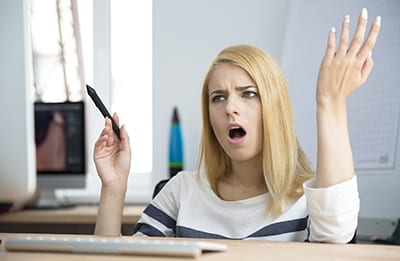 While distilled white vinegar is great for cleaning in your Kernersville area home; it's not great fore everything. The fact that distilled white vinegar is acidic may be what makes it really good for mineral deposits, grease and killing germs, but also the thing that makes it where you can use it on some surfaces. The acidic nature can damage some granite, soapstone and marble countertops. It can cause pitting, as well as, remove the natural shine.
Distilled white vinegar can also damage the inner workings of your clothes iron. While this may have been a handy cleaner to use "back in the day"; irons made in the last 10 years that use steam ports can actually become damaged with by using distilled white vinegar.
Things with shiny finishes such as solid wood furniture in your Kernersville area home can actually be damaged with distilled white vinegar. However, when mixed with an oily base such as olive oil it can make a very good cleaner. Make sure that you don't use straight distilled white vinegar on wood surfaces that have a shine.
A good rule of thumb is for porous surfaces such as wood, stone and grout; distilled white vinegar is not best to use in its pure form. However, deluded or mixed with oils it can become a very powerful tool in your arsenal of natural cleaners usually found in your Kernersville area cabinet.
Trust Your Local Home Cleaning and Organization Professionals – Call Maid to Please Today! – (336) 749-6009
Baking Soda
Baking soda on its own is been used for years in the Kernersville area to extract smells from your refrigerator, but when you mingle it with distilled white vinegar; you get a powerful mixture. When you mix baking soda with distilled white vinegar it's has a chemical reaction that works like a powerful oxidizer to clean. Consider using this for chrome, metal sinks, metal faucets and drains. Be sure to rinse the area thoroughly after cleaning with hot water to stop the reaction.
A great use for baking soda and distilled white vinegar is cleaning out your garbage disposal. Start first by placing the baking soda into the disposal, then adding the distilled white vinegar. Let it do its work for 30 seconds to a minute. While it's doing that, take a toothbrushing clean around the mouth of the garbage disposal. (Not a toothbrush you normally use) Follow-up the treatment with hot water to stop the reaction.
Lemons? Yes, Lemons!
Lemons are a natural cleaner and deodorizer, as you might have seen them added to many chemicals at your Kernersville area store. But on their own or with a little salt; it is a powerful agent for cleaning that contains no dangerous chemicals and is friendly to the environment.
A good use for lemons might be taking a lemon cut half, dip one half into some kosher salt. Now you have a powerful scrubber to get some of those mineral deposits and soap scum off of your glass shower door.
Use a half cut lemon by itself to shine up the chrome on your Kernersville area sink faucet's.
Take the lemon peel and place in a blender. Ground the lemon peels with a little diluted distilled white vinegar and place into a spray bottle to make a lemony fresh dusting spray.
You can even remove permanent marker stains from clothing by using a lemon. Take your lemon and combine it with a little cream of tartar to make a solution that will easily remove permanent marker from clothing.
Be sure to check back often as we will explore, from time to time, some really effective and natural cleaning products you can use. Most are already found in your Kernersville area home!
Your Hometown Experts!
Maid to Please is your local choice for quality home and commercial cleaning and organization services. We are a professional cleaning service with a methodical approach to cleaning and customer satisfaction.
We empower our team to take that extra step to perfection with every home cleaning service. You'll never find any pushy salesman trying to sell you a Home cleaning service you don't want; the owner personally handles the initial assessment, making sure that all questions are answered. We've heard the nightmare stories from other home cleaning companies in the Winston-Salem NC, High Point NC, Greensboro NC and the Oak Ridge areas and we don't just want to say we're different… we want to show you!
Useful Links
Check Out Our Testimonials – Click Here
Get a Quote for Professional Cleaning Services – Click Here