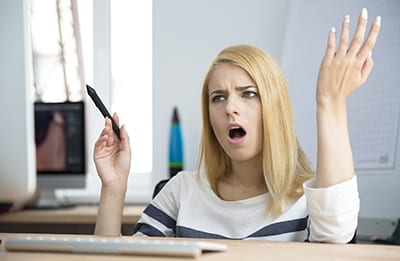 This is a question we usually get ask by those who might be considering a professional House Cleaning Service in Kernersville NC for the first time. With any business practice there are prices set for services provided, but within the professional house cleaning industry our services "could" be done internally by the resident, a friend or neighbor.
So that brings our explanations and information into a different category than services that require specialty licenses or tools such as a plumber, electrician or construction service.
In this article we will explain what goes into the pricing of a professional house cleaning service, so you might better understand the cost and value that goes into the quotes we give for services.
Compared to What?
When someone makes the statement: Why are Professional Home Cleaning Services in Kernersville NC so expensive? We often respond with: "Compared to what?" We work hard to have prices at Maid to Please not only be competitive for the Kernersville NC market, but fair for the professional house cleaning services we provide. So when making a comparison of professional cleaning services be sure are:
Comparing Apples to Apples
If you are comparing our professional house cleaning services to that of doing cleaning yourself; naturally we are more expensive. However, our services provide a valuable service that will free up time to do other things like: spend time with your family or pursue your career further. If you are comparing the prices of a professional house cleaning service in Kernersville NC to other individuals who clean houses; be sure to compare apples to apples.
Trust Your Local Home Cleaning and Organization Professionals – Call Maid to Please Today! – (336) 749-6009
What Goes into the Price Quote
Professional House Cleaning Service pricing, such as Maid to Please in Kernersville NC, contain allowances for professional grade chemicals, professional grade equipment, quality labor, transportation, state and local licenses, insurance, ongoing training, marketing and more.
Like any business in Kernersville NC our prices must be calculated in a way that keeps us competitive and profitable so that we can continue to attract top tier talent. This high level of service keeps out valued customers coming back for return business as well as recommending us to their friends and family.
Costs of Doing Business
With any business in the Kernersville NC area, overhead is one of the main factors that determine the cost for a product or service. As we mentioned above, a professional house cleaning company will have necessary expenses to operate. An individual who house cleans a house as a sole proprietor will have less overhead and can naturally charge, at times, less for their services; but this is where the adage comes in: "you get what you pay for".
People who skimp on insurance, licenses, training, equipment, and chemicals may result in the fact that you are not getting the best products or services to offset what you're paying for.
For example: A housecleaning individual that would choose not to be properly licensed, bonded and insured would mean that they can charge less because they have less overhead. However, if something should be damaged while cleaning your Kernersville NC area home due to inappropriate products, carelessness or negligence… YOU are left with little to no recourse.
Buying Power
Professionally house cleaning companies such as Maid to Please in Kernersville NC also have the buying power to acquire commercial grade equipment and chemicals that mean a cleaner home quicker than those products purchased from a local retailer. We also keep up with ongoing training to make sure we are always at our best.
A Final Note:
Many individuals that clean houses set their prices based on the pricing provided by professional house cleaning services or by the market with a small discount. This means that, in comparison, the individual is actually charging you more for less; especially if they are using retail products and equipment. We believe everyone should make a profit, after all; why be in business if you can't be a little profitable.
We just ask that if you are truly wanting to know why Professional Home Cleaning Services in Kernersville NC are so expensive; you look at the true reason. Compare and look at the value you are receiving against what you are spending.
Your Hometown Experts!
Maid to Please is your local choice for quality home and commercial cleaning and organization services. We are a professional cleaning service with a methodical approach to cleaning and customer satisfaction.
We empower our team to take that extra step to perfection with every home cleaning service. You'll never find any pushy salesman trying to sell you a Home cleaning service you don't want; the owner personally handles the initial assessment, making sure that all questions are answered. We've heard the nightmare stories from other home cleaning companies in the Winston-Salem NC, High Point NC, Greensboro NC and the Oak Ridge areas and we don't just want to say we're different… we want to show you!
Useful Links
Check Out Our Testimonials – Click Here
Get a Quote for Professional Cleaning Services – Click Here