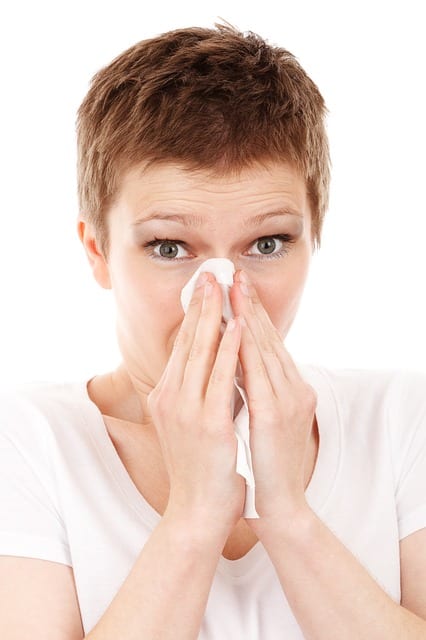 People who suffer with dust allergies are always in search of where dust may accumulate to help control their allergies. Dust allergies can lead to annoying conditions such as nasal congestion, runny nose, watering of the eyes, sneezing, difficulty breathing and skin rashes. Having a clean house can certainly cut down on dust and dander accumulation however, there are a few places that many forget when it comes time to dust.
For those with extreme allergies air purification systems can certainly be helpful but, they will not eliminate all the dust that the Kernersville NC area is known for.
Let's take a look at some of these important areas to remember when cleaning your Kernersville NC area home.
What Really Makes Up House Dust in Kernersville NC?
House dust for your Kernersville NC area home is a blend of a diverse set of micro-material that, due to its lightweight nature, becomes airborne. This lightweight cocktail will accumulate on services when the dust count reaches a saturation point. When combined with moisture (humidity) it can create a dry level of dirt that will need to be cleaned with more effort than simply using a "duster".
House dust is composed of a cocktail of natural substances including food particles, mold spores, pollen, fabric fibers, and animal dander and micro-insect parts such as those from dust mites and cockroaches.
Note: Using a "dry duster or feather duster" often times does nothing more than make the dust airborne again. As soon as the dust settles it will re-accumulate on surfaces. We recommend using a microfiber dust rag with a dusting solution that will capture the dust and remove it rather than recirculate it. Popular dusting solutions are: Pledge, Endust and Swiffer.
The Heating and Air-conditioning System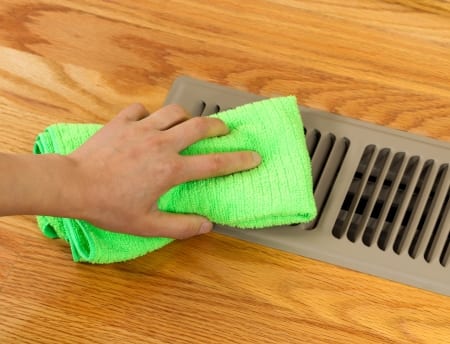 We're going to start with the biggest, and most possibly, the most difficult one to address; the heating and air-conditioning system. Your central heat and air will draw in, filter, condition and redistribute air throughout your Kernersville NC area home. Depending on where your vents are located, they can become a virtual magnet for dust. Plus, depending on the humidity level within the home they can also store additional allergens such as:
Mold spores (severity depends on humidity)

Pollen (varies from time of the year and amount of vegetation in and around the home)

Mineral dust (from nearby construction)

Dry chemical dust (from pesticides and cleaning solutions)

Organic dust (from flour, wood, tea)

Atmospheric dust (industrial pollutants)
When looking to clean your heating and air-conditioning system it might be recommended to contact a local HVAC professional that can thoroughly clean the ducts, fans (blowers) and exchangers. In addition, you will want to make sure that you clean the return screen prior to the filter regularly and the physical vents themselves.
Take note that a clean HVAC system won't stay clean very long if the other areas of your Kernersville NC home have accumulated dust. You end up blowing it all over the house when the A/C or heat comes on.
Ceiling Fans
Ceiling fans are a nice addition to any Kernersville NC area home to help increase the circulation of conditioned air. The downside is that they also are a magnet for dust. The fan blades will begin to collect dust at the top of the blades and motor where it is difficult to see. Because of the nature of ceiling fans, using convection, it pulls dust particles up to the top of the fan and motor.
Left unattended you'll see that ceiling fans began to exhibit dust accumulation on the sides and bottom of the blades as well as in the air vents of the motor. There are several "dusters" made to help with regular dry dusting of the fan blades however, these dusters will only work for general, regular cleaning. If it has been a while you'll want to take a rag and cleaner to the blades (safely on a secured ladder of course).
Trust Your Local Home Cleaning and Organization Professionals – Call Maid to Please Today! – (336) 749-6009
Picture Frames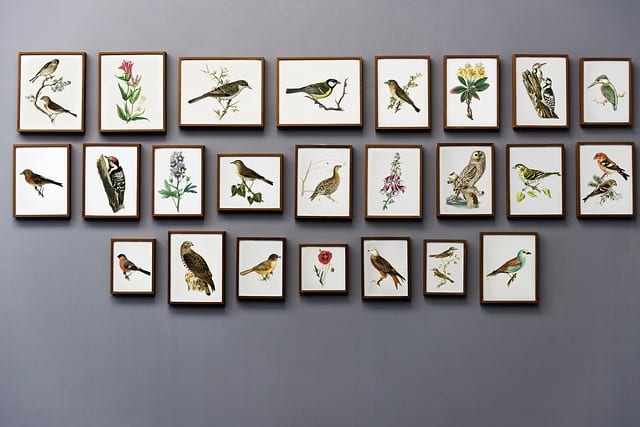 Picture frames are another one of those little areas that collect dust but, are often forgotten when cleaning your Kernersville NC area home. When cleaning picture frames remember to note that it's not just the top of the picture frames but the beveled edge as well. For regular dry dusting a simple dust cloth should handle the job fine. For areas with a little more humidity a dust cloth with dusting solution may be required.
Note: with picture frames and windows (below) using a dusting solution may cause smears on the glass. Because of this a student two-step process may be needed: first remove the dust, then clean the glass with glass cleaner.
Windows
Just like picture frames, the extruded edge of a window (where the lock is) provides the perfect place for dust to accumulate. For older Windows with painted surfaces you might even see a yellowing of the paint, over a period of time, due to the dust accumulation. Cleaning is similar to other surfaces using a rag and dusting solution.
Door Frames, Window Frames and Baseboards
The tops of door frames, window frames and baseboards are additional forgotten places for dust to accumulate. These areas are often forgotten because they are high enough to be out of visual range (door frames and window frames) or low enough that you don't notice (baseboards). Cleaning these surfaces is similar to the rest with a dust rag and dusting solution. A little additional effort may be needed for the baseboard beveled edges as when dust is combined with humidity it will create a dirt paste that will fill in the bevels.
Your Trusted Local Source Working Hard For You!
Maid to Please is your local choice for quality home and commercial cleaning services. We are a professional cleaning service with a methodical approach to cleaning and customer satisfaction.
We empower our team to take that extra step to perfection with every home cleaning service. You'll never find any pushy salesman trying to sell you a Home cleaning service you don't want; the owner personally handles the initial assessment, making sure that all questions are answered. We've heard the nightmare stories from other home cleaning companies in the Winston-Salem NC, High Point NC, Greensboro NC and the Oak Ridge areas and we don't just want to say we're different… we want to show you!
Useful Links
Check Out Our Testimonials – Click Here
Get a Quote for Professional Cleaning Services – Click Here