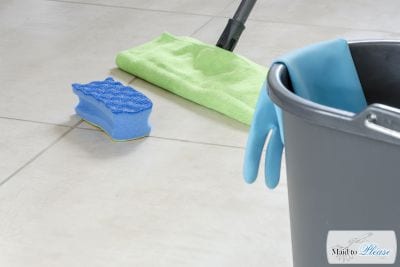 The old adage of "You get what you pay for" perhaps was coined for professional housecleaning services. Of any, in the service industry, that this might hold true for; housecleaning services perhaps fits this adage the best.
As we have previously mentioned, all you need to do is open the phone book or do a Google search to find dozens of companies or individuals in the Kernersville area offering professional cleaning services however, when you call these different services you quickly find out that there is a huge range of prices that are being provided for essentially the same services.
To better answer the question of how much you should pay for a professional housecleaning service; let's analyze what goes into the charges vs. the outcome.
A Professional Housecleaning Company Expenses
With any business in the Kernersville area, overhead is one of the main factors that determine the cost for a product or service. For the professional cleaning industry, companies must compensate for business expenses such as advertising, wages, benefits, transportation, chemicals and equipment; not to mention proper state and local licenses, being bonded and properly insured.
Companies that have less overhead can naturally charge, at times, less for their services… But then this is where the adage comes in "you get what you pay for". Companies that skimp in these various areas mean that you're not getting the best products or services to offset what you're paying for.
For example: A housecleaning company that would choose not to be properly licensed, bonded and insured would mean that they can charge less because they have less overhead. However, if something should be damaged while cleaning your Kernersville area home due to inappropriate products, carelessness or negligence of their employees… YOU are left with little to no recourse.
Price vs. Expectations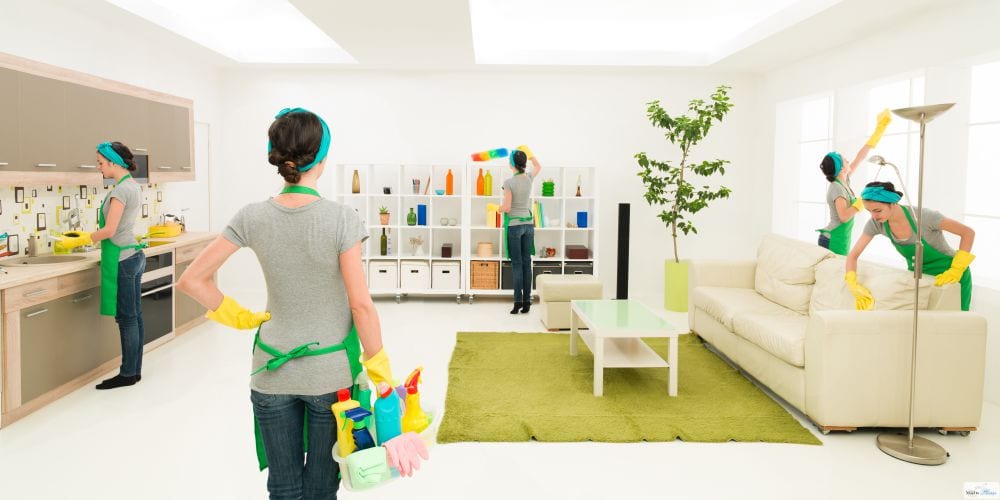 One thing that has been discovered in the professional housecleaning industry for the Kernersville area is that there is a level of expectation that is perceived for cleaning services rendered. This means that services that you hire to have done, you hold at a higher standard than services you would normally do yourself.
It is this very reason that professional housecleaning services may take twice as long to do a task that might be perceived as simple. This is because a professional housecleaning service knows that most customers will be giving them the "white glove" test; therefore, everything must be spotless.
For example: A professional cleaning company can easily spend 30 minutes cleaning a tub; taking time to polish the chrome, cleaning under crevices with a tooth brush, removing stains and mineral deposits, etc.. Whereas the home owner, with a quick general cleaning would just spray a cleaning chemical and wipe.
Trust Your Local Home Cleaning and Organization Professionals – Call Maid to Please Today! – (336) 749-6009
How Much Should a Professional House Cleaning Service Charge?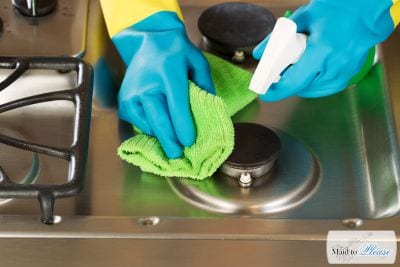 Note the wording: professional. Comparisons that are made are from the viewpoint of a professional housecleaning service where they are properly compensating employees, using quality cleaning chemicals that are environmentally friendly and are properly licensed, bonded and insured.
Most professional cleaning companies will charge from $20-$50 per hour depending on where you live.
Professional housecleaning services typically calculate cleaning prices by one of two ways:
By the hour
By the square foot
Utilization of square footage to calculate a cleaning price is often used by professional cleaning services to calculate the "first clean" as they need to calculate how long it will take to clean; because every home just a little different. The kitchen for example may have ceramic tile vs. laminate or Slate countertops vs. formica. The living room may have carpet vs. wood flooring or tile. Depending on the age and the condition of the home the "first clean" will help identify both the time that it will take for additional cleaning services as well as the expectation level of the homeowner.
Your Trusted Local Source
Maid to Please is your local choice for quality home and commercial cleaning services. We are a professional cleaning service with a methodical approach do cleaning and customer satisfaction.
We empower our team to take that extra step to perfection with every home cleaning service. You'll never find any pushy salesman trying to sell you a Home cleaning service you don't want; the owner personally handles the initial assessment, making sure that all questions are answered. We've heard the nightmare stories from other home cleaning companies in the Winston-Salem NC, High Point NC, Greensboro NC and the Oak Ridge area and we don't just want to say we're different… we want to show you!
Useful Links
Check Out Our Testimonials – Click Here
Get a Quote for Professional Cleaning Services – Click Here