A quick search on Google instantly presents you with a huge selection of professional housecleaning companies that all claim "they're the best". However, how can you know which professional housecleaning company really is the best? You could talk with dozens of professional housecleaning services until you found "the right one"; or could follow these simple steps to help make the selection of a professional housecleaning company for your Kernersville area home a little easier.
Do a Little Investigating
When considering a professional housecleaning service, it's important to get to know the company that you're going to select prior to signing a contract. This is a service that you will be bringing into your Kernersville area home, sometimes without supervision, so it is important to make sure that you are hiring a professional housecleaning service that you can trust.
Here's a few questions that you might want to look into:
How long has the professional housecleaning service been in business?

Do they have a screening process for their employees to include drug and criminal background checks?

Do they use products certified as "friendly" to the environment?

Are they locally owned and operated or a national chain?

Are they licensed, bonded and insured for your protection and theirs?

Do they use high-pressure sales personnel or does the owner participate in estimates?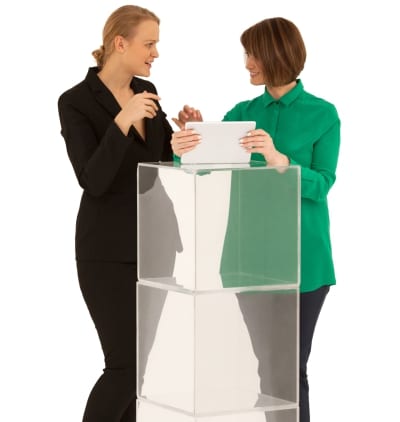 The answers to these types of questions will help you learn more about the professional housecleaning service, their business practices and their workmanship.
While each of these questions can have multiple answers, you must weigh the best characteristics that you're looking for in a professional housecleaning company.
To get to know the company better you might:
Check out their website.
Naturally a website is not the only reason for choosing a specific professional housecleaning company in Kernersville, but it is a way to provide you with some useful insight about their best business practices. Their website should information about their professional housecleaning services along with validated customer reviews and background information on the company.
Do they have a detailed list of services that they offer?

Do they utilize standardized menu based pricing or are all services "individually" quoted?
Look for facts and information that reassures you that this professional housecleaning company has been in business long enough to have earned the reputation they're bragging about.
Trust Your Local Home Cleaning and Organization Professionals – Call Maid to Please Today! – (336) 749-6009
Reviews, reviews, reviews!
Part of today's fast-paced culture is the appreciation that reviews connected with a professional housecleaning company in Kernersville are a necessary part of doing business. A reputable professional housecleaning company in Kernersville will not run away from reviews but rather will encourage them on their website, along with other internet review services such as Google+, Angie's list, Home Advisor and Yelp.
There are many professional housecleaning companies in the Kernersville market that avoid the review process, fearing that they may receive a bad review, but an honest company encourages an honest review. If there is a bad review, read the rebuttal; sometimes the issue is not necessarily the workmanship, but rather the communication or expectations of the professional housecleaning project.
Which brings us to our next point:
Don't be shy, ask questions!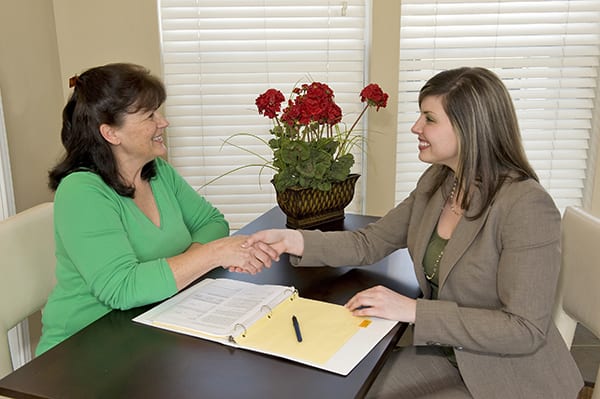 Many disagreements between a professional housecleaning company and a customer takes place because a customer did not ask questions. Now this doesn't mean that the customer is solely at fault; however, the more you educate yourself about their cleaning process and the cleaning products used, the happier you're going to be with the final result.
When working with a professional housecleaning service there is always a balance to be struck between expectations and the services that were selected. This is where the perception of an issue can begin. By asking questions you can determine what exactly is being done for the services that you selected; in other words: don't expect a super detailed cleaning if you only contracted for general cleaning services.
So many professional housecleaning contractors in Kernersville simply identify to their customers the final price without a lot of information, so make sure that ask questions so there won't be any surprises the professional housecleaning project is complete.
Be sure they are licensed, bonded and insured!
So many professional cleaning services in the Kernersville area are out representing themselves as a professional cleaning service, but have not taken the time to protect your investment, and the reputation of their company by becoming properly licensed bonded and insured. Being sure that you have a professional cleaning service that is taken the proper steps to become properly licensed, bonded and insured for the Philadelphia market means that you're hiring a company that cares about its reputation and integrity within the Kernersville community.
Your Trusted Local Source
Maid to Please is your local choice for quality home and commercial cleaning services. We are a professional cleaning service with a methodical approach do cleaning and customer satisfaction.
We empower our team to take that extra step to perfection with every home cleaning service. You'll never find any pushy salesman trying to sell you a Home cleaning service you don't want; the owner personally handles the initial assessment, making sure that all questions are answered. We've heard the nightmare stories from other home cleaning companies in the Winston-Salem NC, High Point NC, Greensboro NC and the Oak Ridge area and we don't just want to say we're different… we want to show you!
Useful Links
Check Out Our Testimonials – Click Here
Get a Quote for Professional Cleaning Services – Click Here