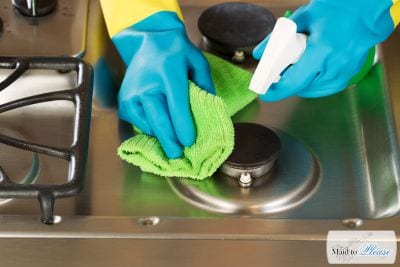 When you are looking for someone to clean your Kernersville, NC area home a lot of questions go through your mind: how much will it cost, who should I use, will they do a good job? But, one of the foundational questions perhaps to ask is: "Should I hire a cleaning company or an individual?". Believe it or not, there are advantages for both.
In this article we will examine these advantages so that you can choose the option that will work best for you.
Isn't it about time?
The largest reported reason why someone would hire a professional to clean their Kernersville, NC area home is because they simply don't have the time. Time is something that we all cherish; using it wisely is a way to help you save time so that you can spend it the way that you want.
When it comes to hiring a cleaning company or an individual both will take some of your time. Time to find the professional cleaning service, time to vet, time to interview, etc.; you can see where this might cost you some time. This is where a professional cleaning company has an advantage. A professional house cleaning company has already taken the time to vet their employees, find and train quality personnel, as well as, perform background checks. When you choose to hire an individual to clean your Kernersville, NC area home, this is done on your time and your dime.
The Individual Advantage
We all want to have that professional house cleaner that we call by their first name, trust with the key to our Kernersville, NC home with the assurance that they're going to clean the home each time, exactly how we want it done. There are many very competent and highly trained professional housecleaning individuals in the market that are excellent examples of this perfect scenario. You will probably need to hire, evaluate and replace several people to find this house cleaning professional; but they are out there.
Trust Your Local Home Cleaning and Organization Professionals – Call Maid to Please Today! – (336) 749-6009
Who is the Employer?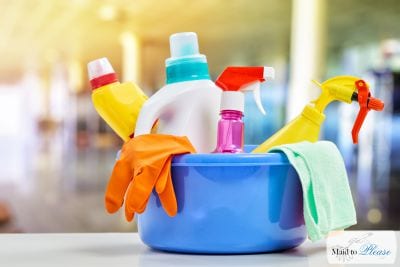 When hiring an individual to clean your Kernersville, NC area home there will be a question to answer as to whether you are hiring an independent contractor or an employee. Hiring an individual for housecleaning is one of those gray areas in the tax and healthcare systems that has been recently modified over the previous federal administrations.
If you hire someone that is not a "registered business" you may be taking on the role of an employer (albeit unknowingly). This would make you liable for state and federal income taxes, Social Security, Medicare and healthcare taxes to be withheld and processed.
Oops, Who Did That?
Liability for someone coming into your Kernersville, NC area home is a serious consideration. Even if you trust an individual to come in and clean your home there is still the issue of liability if something should happen. Liability questions might be: something gets broken, inappropriate chemical used causing damage or something is stolen. Choosing to hire an individual will likely leave you with little protection against concerns such as these.
Gesundheit!
Another consideration when choosing to hire a professional cleaning company versus an individual for your Kernersville, NC area home is what happens when your house cleaner is sick. Without someone to replace or fill-in for your regular house cleaner, this means the task will not get done. With a professional housecleaning company if one employee gets sick they generally have the staffing capabilities to replace that person with another trained and qualified professional.
Sure, we're Biased; but for Good Reason!
Maid to Please is your local choice for quality home and commercial cleaning services. We are a professional cleaning company with a methodical approach to cleaning and customer satisfaction. Maid to Please professionals have all completed background checks and are thoroughly trained in our methodical cleaning methods.
Our proud to say that we empower our team to take that extra step to perfection with every home cleaning service. You'll never find any pushy salesman trying to sell you a home cleaning service you don't want; the owner personally handles the initial assessment, making sure that all questions are answered. We've heard the nightmare stories from other home cleaning companies in the Winston-Salem NC, High Point NC, Greensboro NC and the Oak Ridge areas and we don't just want to say we're different… we want to show you!
Useful Links
Check Out Our Testimonials – Click Here
Get a Quote for Professional Cleaning Services – Click Here